List of recent Echo media issues / analyses (See the bold, underlined date in each descriptor)
---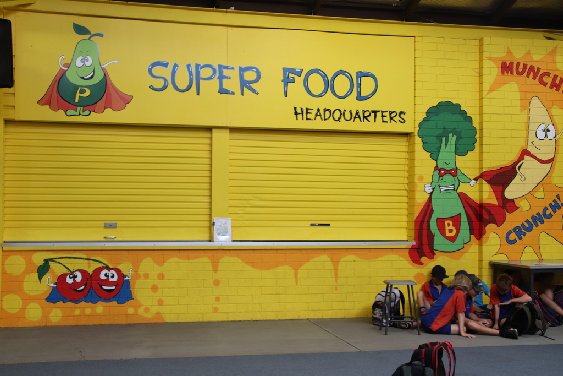 Should Australian schools check students' lunchboxes? (Available to non-subscribers)

On March 3, 2021, The Herald Sun published an article by Susie O'Brien in which she detailed social media complaints from parents objecting to teachers monitoring what goes into school lunchboxes.
O'Brien has drawn attention in the past to what some parents consider unjustified interference by schools in an area they regard as a family responsibility.
In May 2020, concern about the quality of student nutrition prompted three Tasmanian schools to trial free school lunches, while in September 2020, a plan was announced to trial free school lunches in some Canberra public schools.
The question of how best to ensure that Australian schoolchildren receive a nutritious lunch is an ongoing and widely debated one.


---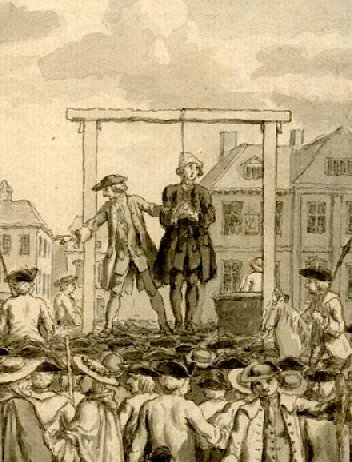 Should the United States abolish the death penalty? (Available to non-subscribers)

On January 16, 2021, the last federal execution authorised by the Trump administration was completed. Over the preceding six months, the United States federal government had executed a further twelve prisoners convicted of capital offences.
It has been noted that this is the highest number of federal executions since 1896 and more than the seven executions conducted in 2020 by all the 28 American states that still apply the death penalty.
On July 25, 2020, the United States Department of Justice announced that the Trump administration would resume capital punishment after 'a nearly two-decade lapse'. Attorney General William Barr stated, 'The Justice Department upholds the rule of law-and we owe it to the victims and their families to carry forward the sentence imposed by our justice system.
Robert Dunham of the Death Penalty Information Center has explained that opponents of the death penalty have been critical of these executions as 'out of step with the historical practices of previous presidents...[and] out of step with today's state practices' as capital punishment has been in decline across the United States.

---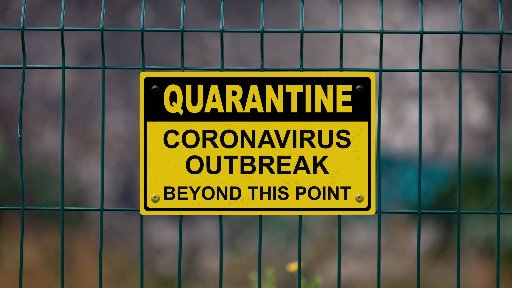 Should Australia's COVID19 quarantine centres be located away from major cities?

On February 15, 2021, the Victorian premier, Daniel Andrews, announced that the state would build a standalone quarantine facility to accommodate some of those returning to Australia from overseas, suggesting either Melbourne or Avalon airports as possible locations.
In January 2021, the Queensland premier, Annastacia Palaszczuk, stated her government's continued enthusiasm for the establishment of remote quarantine facilities in her state. The Queensland premier had sought unsuccessfully to promote such a scheme on a national basis to the National Cabinet set up to co-ordinate Australia's response to COVID19. New South Wales expressed no interest and the prime minister, Scott Morrison, declared his lack of support for the proposal.
Despite this the federal government continues to fund and expand the Howard Springs remote quarantine facility, located south east of Darwin in the Northern Territory.
The debate over the viability of regional facilities relative to city-based hotel quarantine has not been resolved.


---

Should Australia lift the legal smoking age to 21?

On January 11, 2021, it was announced that in March 2021, Independent Tasmanian MLC, Ivan Dean, would bring on the second reading of the Public Health Amendment (Prevention of Sale of Smoking Products to Underage Persons) Bill. If the bill becomes law, Tasmania will become the first Australian state to lift the smoking age to 21.
On January 1, 2021, the legal age in Singapore for the purchase, use, possession, sale, and supply of tobacco products was raised from the previous 20 years to 21 years.
This was the third and last change to the minimum age requirement under the amendments to the Tobacco (Control of Advertisements and Sale) Act, which were passed in the Singaporean Parliament in November 2017. The minimum legal age was first raised from 18 to 19 years old on January 1, 2019, and from 19 to 20 years old on January 1, 2020.
These developments follow an increasingly successful Tobacco21 campaign across the United States.

---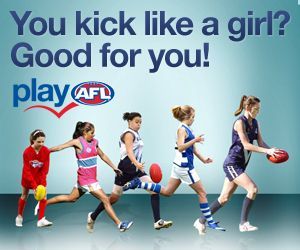 Should children be prevented from playing Australian Rules football?

On January 27, 2021, it was reported that Dr Chris Nowinski, co-founder of the United States-based Concussion Legacy Foundation, had warned against children playing the adult version of Australian Rules football because of the associated health risks.
On January 23, 2021, it was reported that former Richmond footballer Shane Tuck, who committed suicide on July 20, 2020, at the age of 38, had the most severe case the Australian Sports Brain Bank has yet seen of the degenerative brain disease CTE (chronic traumatic encephalopathy), which was also found post-mortem in former players Polly Farmer and Danny Frawley. CTE has been linked to head injuries sustained in contact sports such as Australian Rules football. On September 17, 2020, former AFL player Shaun Smith was awarded a $1.4m insurance payout for 'total and permanent disablement caused by multiple concussions while playing football', in what has been judged a landmark case.
The debate over the safety of Australian Rules football and whether it is a suitable game for children has been developing over the last decade.

---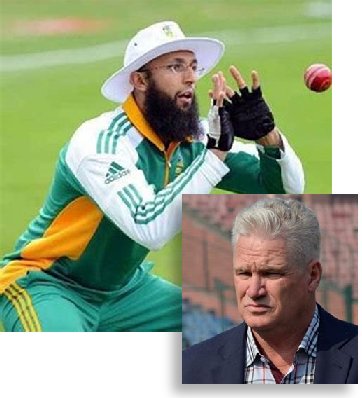 Is Australian cricket racist?

On January 9. 2021, on day three of the India vs Australia test match being played on the Sydney Cricket Ground, India captain Ajinkya Rahane and other senior players spoke to the umpires at the end of play. It was subsequently revealed that they were alleging racist abuse from some sections of the crowd.
On January 10, play was stopped for eight minutes following claims of more alleged abuse.
At least six fans were removed from their seats for allegedly making racist comments after Mohammed Siraj ran in from the fine-leg boundary, alerting teammates before umpires passed on the message to security and police.
A subsequent enquiry confirmed that racial abuse had occurred; however, the six spectators who had been escorted from the stadium were not the perpetrators.
The incident has provoked significant discussion regarding the extent of racism in Australian cricket.

---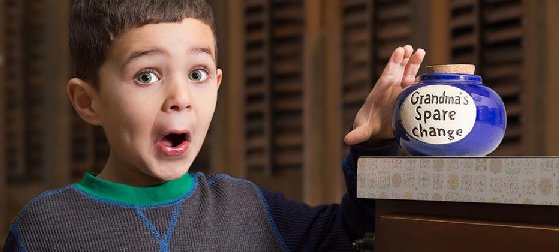 Should lootboxes be banned?

On October 29, 2020, United States video games publisher, Electronic Arts, was fined $5.86 million by the Netherlands Gambling Authority (KSA) for using loot boxes in FIFA football-based games.
In September 2020, the British House of Lords called for loot boxes to be regulated in the same way as gambling is.
Seven months before, in February 2020, the Australian Federal Parliament received a report from the House of Representatives Standing Committee on Social Policy and Legal Affairs, titled 'Protecting the age of innocence'.
The report recommended the introduction of loot box regulation, with mandatory age checks for purchasing. The committee also suggested that warnings should be added to video games that include any form of microtransaction, including loot boxes, skins, and other cosmetic items.
The debate seems to centre around whether loot boxes should be regulated or banned. In 2018, Belgium ruled that loot boxes acquired through some form of monetary transaction are gambling and should be banned in all videogames. Large fines and prison terms of up to five years can apply to those who break these laws.

---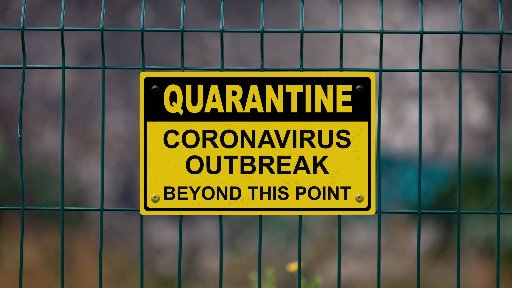 Should drumlines and nets continue to be used to protect Australians against sharks?

On September 8, 2020, a 46-year-old Gold Coast real estate agent, Nick Slater, was fatally mauled by a shark while surfing at Greenmount Beach.

While there have been several fatal attacks in Queensland waters recently, no deaths have occurred off protected beaches such as Greenmount for more than twenty years. The beaches are protected mainly by shark nets and baited drumlines.
Queensland Opposition leader Deb Frecklington called for more drumlines to be installed and for the shark to be found. However, Fisheries Minister Mark Furner said that there would be no hunt for the shark responsible for Mr Slater's death.
Instead, reliance on the system of nets and drumlines would continue.

---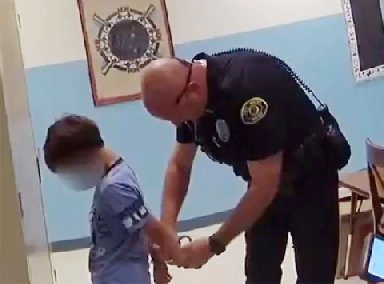 Should Australian children between 10 and 14 be charged with criminal offences?

On September 1, 2020it was reported that One Nation leader, Pauline Hanson, and One Nation candidate for the New South Wales seat of Cook, Brettlyn Neal, had stated their position on youth offenders and the age of criminal responsibility. They indicated they were opposed to lifting the age at which children could be legally held responsible for offences from 10 to 14. Ms Neal indicated that if children under 10 were able to avoid jail then perhaps their parents should be incarcerated.
On August 20, 2020, the Australian Capital Territory's Legislative Assembly voted in-principle support for lifting the age of criminal responsibility from 10 to 14. This potentially puts the ACT out of step with other Australian jurisdictions.
On July 27, 2020, it was reported that the Attorneys-General working party on the age of criminal responsibility had determined that the age would remain at 10 for at least another 12 months. They indicated that more work needed to be done on alternative forms of punishment before they could make their recommendations. There has been significant pressure over at least the last three years from legal, medical, and social welfare groups for the age of criminal responsibility to be lifted to 14.

---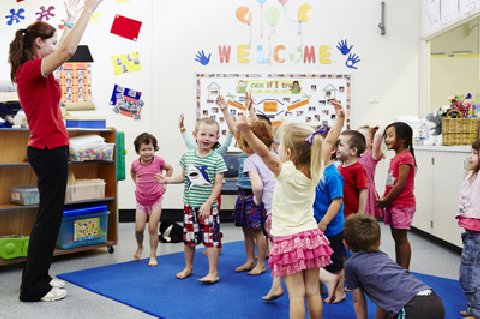 Should early education and childcare in Australia be free?
On June 8, 2020, the federal government announced that it was moving forward the date on which it would cease to fund free childcare in Australia. Free access to childcare had been announced on April 2, 2020 and was originally intended to be in place for three months. The program was prematurely ended on July 12, 2020.
The reason for the cessation of the program was that it was judged to have succeeded in its objectives. It had been put in place to support the childcare industry to survive the initial impact of COVID19. Numbers of children attending childcare dropped significantly in the early stages of the pandemic. After free access had been in place for three months and with the virus deemed to be being brought under control, child numbers attending centres had grown to a point where the government no longer believed free childcare to be necessary.
The decision to end free childcare has met with a mixed response. Parents, some economists and many early childhood educators have seen it as a mistake, arguing that free access should remain in place for the benefit of children and parents. Childcare providers have largely welcomed the change as they considered the terms under which the government had funded fee-free childcare to be inadequate in the long-term.

---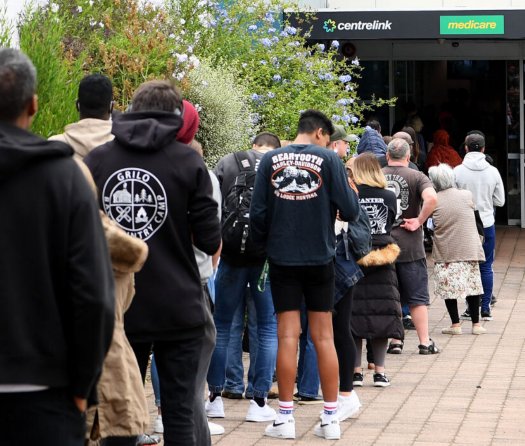 Should the JobSeeker unemployment benefits revert to the Newstart allowance?
On March 22, 2020, the Morrison government announced a number of economic supports to assist those who lost work through the restrictions imposed in order to control the spread of COVID19.
One of these was the introduction of the Coronavirus Supplement which is paid at the rate of $550 a fortnight. This payment is to those on unemployment benefits, now known as JobSeeker payments (formerly called Newstart) and the recipients of the Youth Allowance JobSeeker Payment, Parenting Payment, Farm Household Allowance and Special Benefit. On March 23 it was announced the Coronavirus Supplement would also be received by full-time students receiving Abstudy, Austudy and Youth Allowance for Students.
The additional $550 effectively doubles the payment formerly received by those on Newstart who were paid $565.70 a fortnight.
The legislation introducing the new payment has a sunset clause, stating that it will be reviewed in June, after three months of operation, and will lapse on September 27, six months after its introduction, by which time it is anticipated it will no longer be required.

---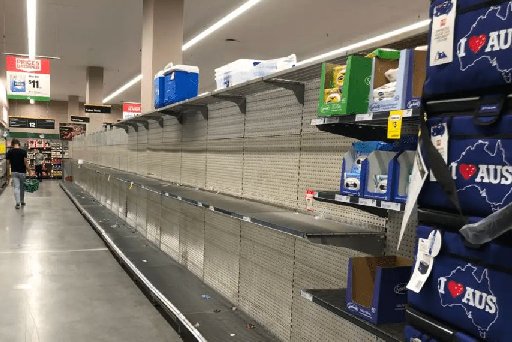 Should Australian schools remain open during the COVID-19 epidemic?
As of March 29, 2020, (some weeks before the end of Term 1 in most states) the federal government advised that it was safe to send Australian children to school and that all schools needed to be prepared to accept all students except those who were ill. Schools were expected to reopen after the term break with a mix of distance learning and in-school education, so that all 'essential workers', defined by the prime minister as anyone with a job, would be able to remain in employment.
However, even at this point, there were differences in the manner in which each state and territory was managing schools, with Victoria and the Australia Capital Territory having brought the commencement of the holidays forward. On April 3, 2020, the Victorian premier, Daniel Andrews and education minister, James Merlino, announced that other than in 'extremely limited circumstances' all Victorian state school students would be educated remotely from the start of Term 2. Debate over the form education should take at this difficult time continues.

---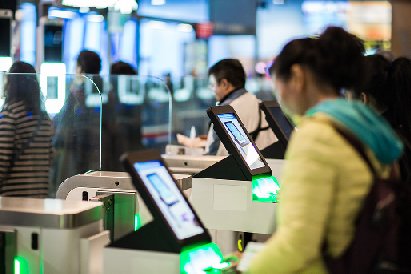 Should Australia introduce mass facial recognition surveillance?
On March 22, 2020, it was reported that governments around the world were using new and expanded forms of facial recognition technology to help prevent the spread of coronavirus.
Advocates have stressed the huge gains in individual accountability and community safety such technology can provide. Critics fear these developments will exacerbate the erosion of personal liberties. On July 31, 2019, the Morrison government put before the parliament bills which would allow government agencies, telcos and banks to use facial recognition technology to collect and share images of people across the country.
The government's identity-matching bills, Identity-matching Services Bill and the Passports Amendment Bill, aim to set up a national database of images captured through facial recognition technology and other pieces of information used to identify people, such as driver's licenses, passports, and visa photos. https://theconversation.com/why-the-governments-proposed-facial-recognition-database-is-causing-such-alarm-125811 On October 24, 2019, the plan was temporarily blocked when the Parliamentary Joint Committee on Intelligence and Security (PJCIS) handed down an extensive report calling for significant changes to the legislation to ensure stronger privacy protections and other safeguards against misuse.

---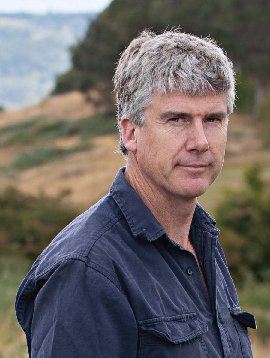 Are vegan diets a better alternative to meat eating?
On November 1, 2019, Vegan Australia announced that over 500 Australian food and other products had passed its strict certification criteria to be able to use the Vegan Australia Certified logo. The organisation further announced that these products now include Vegemite. Vegan Australia stated, 'We're excited that Vegemite has approached Vegan Australia to be certified, ensuring that their customers and the estimated 500,000 vegans who live in Australia know that Vegemite meets the high standards set by Vegan Australia.'
In order to achieve such a certification, the item must be free from animal products, not tested on animals and have been made without using animal products in the production process.
The organisation went on to claim, 'Research conducted by Roy Morgan has found...the trend in vegetarian eating continues to [be growing], with 2.5 million people in Australia (12.1 percent of the population) now eating all or almost all vegetarian. That's an additional 400,000 individuals choosing meat-free meals in Australia since 2016.'
As part of the growing adoption of vegan foods, there has been a significant increase in the production and consumption of synthetic meat products which use plant protein in a way which simulates the taste, texture and appearance of meat products derived from animals.
Proponents of these dietary choices stress their health and environmental benefits and the reduction in animal cruelty that results. Their opponents, however, maintain that these supposed advantages are more apparent than real.


---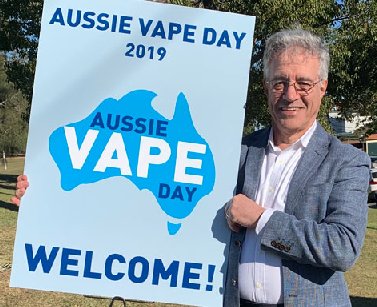 E-cigarettes: should Australia relax restrictions on vaping nicotine e-liquids?
On December 31, 2019, a spokesperson for the Trump administration announced that a ban will soon be placed on the sale flavoured e-cigarette pods in the United States. Earlier in December the administration had banned the sale of cigarettes and e-cigarettes to those under 21. Both moves appear to be a response to surveys indicating a large and rapidly increasing uptake of e-cigarettes among United States youth and to a recent epidemic of respiratory illnesses and deaths related to vaping.
As of November 8, 2019, more than 2,000 cases of illness and 39 deaths in the United States have been tied to e-cigarettes or vaping.
Health authorities in Australia have seen the recent developments in the United States as vindication of the cautious approach to allowing access to nicotine e-liquids adopted in this country. Critics of the Australian position argue that the United States response is an over-reaction and that Australian restrictions are too severe. They call for liberalisation to allow smokers freer access to e-cigarettes as a safer alternative to smoking.


---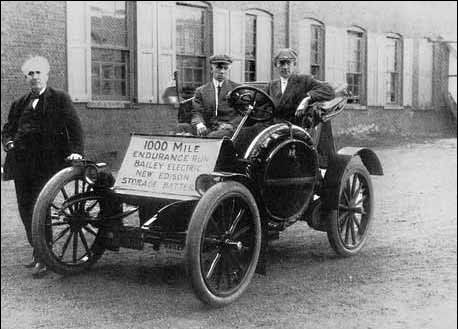 Are electric cars a likely option for Australia?
In October 2019,data released by the Federal Chamber of Automotive Industries (FCAI), the peak body for the automotive industry in Australia, indicated that overall new car sales were down 9.1 per cent compared to the same month last year, and year-to-date sales are down eight per cent over the same period in 2018.
Hybrid (combination electric and fossil fuel cars) sales, meanwhile, were up, and so were electric vehicles (EVs), although off a low basis. Surveys suggest that many car owners are retaining their current petrol and diesel vehicles until an EV they like and can afford comes onto the market, while others simply seem uncertain.
In December 2019, it was reported that Victorian and New South Wales governments are considering a new tax for EVs. This follows a report by Infrastructure Partnerships Australia which recommended a per-kilometre tax for EVs. This potential move has been condemned as likely to discourage the uptake of these vehicles which other nations are giving motorists financial incentives to purchase.
Australian governments and consumers do not appear to have a clear view as to whether electric cars are the future of private transport in this country and, if so, how to respond to them. Confusion seems to exist around the environmental impact of EVs, while operational questions such as availability of charging depots are not yet fully determined. Governments do not seem resolved on whether they will promote their uptake.



---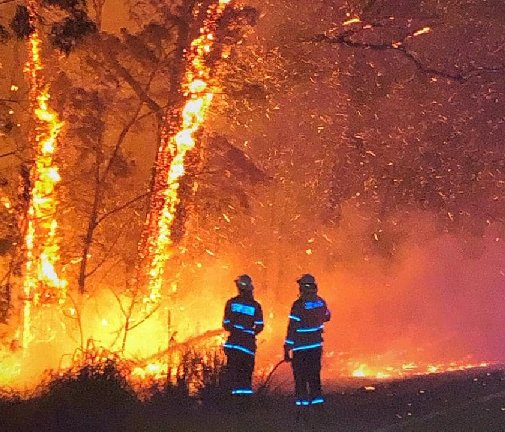 Should Australia's volunteer firefighters receive payment?
On December 29, 2019, the prime minister, Scott Morrison, announced that New South Wales volunteer firefighters who were self-employed or worked for small employers and who had been fighting fires for ten days or more would be eligible for up to $6000 compensation.
On December 24, 2019, the prime minister had announced that public servants holiday leave would be extended by four weeks or more to allow them to fight fires and he called on large employers to adopt the same practice with their workforces. https://thenewdaily.com.au/news/national/2019/12/24/paid-volunteer-firefighters/ These two actions only came after weeks of claims from the prime minister and others that such payments were not necessary and were not wanted by volunteer firefighters.
The issue remains a vexed one with there being no consensus as to whether Australia's volunteer firefighters should automatically receive financial compensation.

---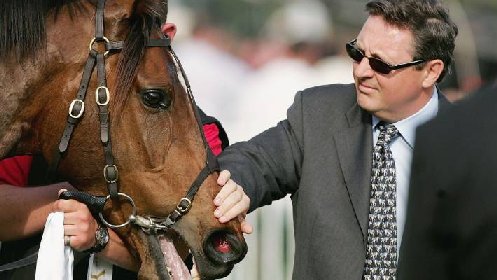 Should Australia ban horse racing?
On October 17, 2019, the ABC's current affairs program 7.30 televised an expose on the mistreatment and slaughter of retired racehorses in Australia.
The report has provoked a strong reaction within the racing industry, among animal activists and among the general public. The decline in numbers at the 2019 Melbourne Cup has been attributed by some to popular disgust at what the expose revealed.
The racing industry has indicated its support for a better system of tracking retired racehorses while animal activists and others are strengthening their calls for horse racing to be banned.

---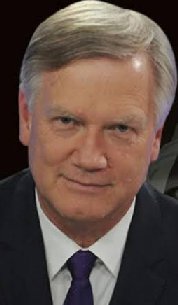 Are Australian politicians paid too much?
On September 17, 2019, it was announced that Victoria's parliamentarians had been awarded a substantial pay rise by the state's Independent Remuneration Tribunal. The announcement received significant media attention, in part because the increase made Victoria's premier, Daniel Andrews, the highest paid of all state or territory leaders. Andrews' pay increase was met with opposition by some media commentators such as Andrew Bolt. On June 7, 2019, it had previously been announced that Australia's federal parliamentarians would receive a 2 percent page increase. This was recommended by the federal Independent Remuneration Tribunal. The increase came into effect on July 1, 2019. An ABC News report published on June 7, 2019, noted, 'The timing of the pay rise will be hard to accept for some of the nation's lower-paid workers, as it coincides with the next round of penalty rate cuts ordered two years ago by the independent Fair Work Commission.' Both state and federal parliamentarians stressed that their increases had been recommended by independent tribunals.

---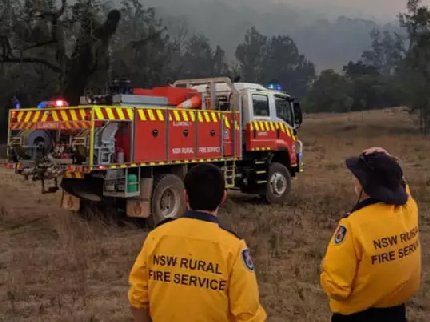 Should Australian youth be conscripted into a 'national emergency service' to help deal with natural disasters?
On September 14, 2019, independent Tasmanian senator, Jacqui Lambie, suggested the establishment of a 'national emergency service' to support the ranks of volunteers attempting to tackle the 'climate emergency', including the increased incidence of drought, fire and floods.
The Senator has called for a Senate inquiry to find new ways to expand the numbers of volunteers dealing with emergency relief. She warned that the 'climate emergency' will stretch the nation's emergency services, and that Australia needed to consider a form of national service to encourage volunteers.
Ms Lambie claimed, 'Maybe it's about time we looked at something like a national emergency service, where our kids don't go to war but we're going to need people to clean up.'
The idea has been condemned as impracticable by One Nation's leader Senator Pauline Hanson.
Lambie's suggestion has polarized social media provoking vigorous argument for and against it. There has been no response from the government either to Lambie's call for a Senate inquiry or to her suggestion of imposing 'national emergency service'. However, it has been noted that the Government may be willing to support the establishment of a Senate inquiry in return for Ms Lambie supporting specific Government legislation brought before the Senate.


---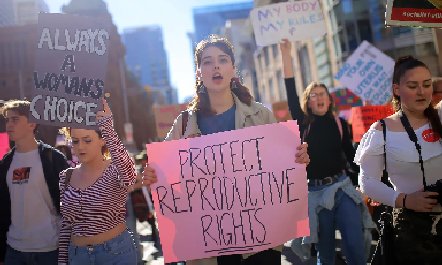 Should abortion be removed from the Crimes Act in New South Wales?
On September 7, 2019, the New South Wales Liberal state council voted down a motion to condemn the Reproductive Health Care Reform Bill. The Bill was introduced into the state parliament a month before in a bid to decriminalise abortion in New South Wales. It has become the centre of controversy within and outside the government. This has temporarily defused the issue which is threatening the government's two-seat majority in the lower house, with two government members threatening to cross the floor if amendments are not made.
The Bill has provoked opposition from conservative media outlets, Catholic, Anglican and Jewish church leaders, and pro-life advocates. It has been supported by a Pro-Choice Alliance of 60 health, legal, and community and women's rights organisations including doctors and nurses across the state.
The Bill was passed in the New South Wales State Parliament's Lower House, on August 9, 2019, following two weeks of debate. Members of Parliament were granted a conscience vote on the Bill. Titled the Reproductive Health Care Reform Bill it was introduced as a private members bill by independent Alex Greenwich. The Bill aims to remove abortion from the Crimes Act and define it as a medical procedure in its own legislation. The Bill was passed with 59 in favour and 31 against.
Premier Gladys Berejiklian, Deputy Premier John Barilaro and Opposition Leader Jodi McKay supported it. Seven Liberal ministers voted against it, including Attorney General and Minister for the Prevention of Domestic Violence Mark Speakman and Planning Minister Rob Stokes.
The proposed legislation still needs to pass the state's Upper House. The Bill is being considered by a Legislative Council. The inquiry has attracted 13,000 submissions, causing state parliament's web portal to temporarily crash.


---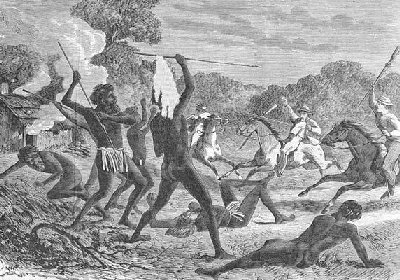 Should Australia formally recognise that genocide was perpetrated against Aboriginal and Torres Strait Islander peoples?
On July 10, 2019, the federal minister for Indigenous Australians, Ken Wyatt, gave a speech in which he committed to 'address[ing] truth telling.' He referred to the 'brutal realities of the past' and the trauma of the stolen generations - Indigenous children removed from their families.
In an address given at the National Press Club, the minister stated, 'We need to hear the lies they were told, the casual cruelty of the fates they were dealt and the unthinkable loss in their hearts'. He declared that the country's 'true' history could not be 'brushed aside, masked, dismissed or destroyed.'
On June 4, 2019, the Canadian Prime Minister Pierre Trudeau endorsed the finding of the National Inquiry into Murdered and Missing Indigenous Women and Girls that their treatment 'was genocide'. Whether the use of this term is appropriate to refer to Indigenous deaths and disappearances has been widely debated in Canada.
In Australia there is still no consensus as to whether the term 'genocide' should be applied to the Indigenous deaths which resulted from colonisation or to the subsequent removal of indigenous children from their families. The manner in which Australia's past might be truthfully viewed remains contentious.

---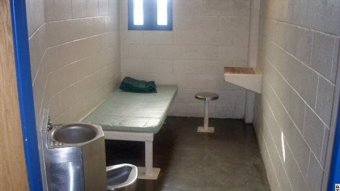 Is Victoria's criminal justice system relying too heavily on imprisonment?
In May 2019, Victoria's budget announced greatly increased government spending on the state's prisons.
The state budget contained $1.8 billion in new spending on prisons and corrections, including funding for the new maxi jail at Chisholm Road, beside the existing Barwon Prison just north of Geelong.
The budget also contained $237 million for an upgrade of the state women's prison at Ravenhall in Melbourne's west. This investment is a response to the state's soaring prison numbers and represents a point of strain within government policy.

---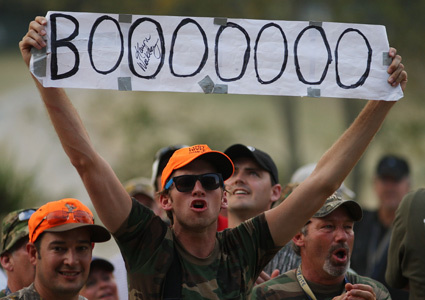 Should the AFL ban booing?
On April 25, 2019, Collingwood defeated Essendon in the ANZAC Day game at the MCG. After the game, Collingwood captain, Scott Pendlebury, was awarded the Anzac Medal as the game's best player; however, Essendon fans booed throughout his acceptance speech.
Collingwood coach Nathan Buckley then chastised those that took part in the booing, stating, 'Shame on anyone that booed a champion - (I'd) just like to acknowledge the fact that we are blessed to have an opportunity to play on this day to represent the AFL.'
The booing was seen by some as particularly concerning as it came directly after that directed at Geelong's Gary Ablett during the game against Hawthorn on Easter Monday, April 22, 2019.
The booing incidents also evoked memories of the season-long booing campaign directed against Sydney Swans' twice Brownlow Medal winner, Adam Goodes, in 2015. Goodes retired at the end of the 2015 season.
Collingwood president Eddie McGuire has stated, 'We have to stop it [booing]. Because what happened to Gary (Ablett), what happened to Adam Goodes, we don't need that stuff.'
The debate surrounding how best to respond to what some condemn as 'weaponised' booing has been taken up by club officials, players, supporters and commentators during the weeks since the ANZAC Day game.


---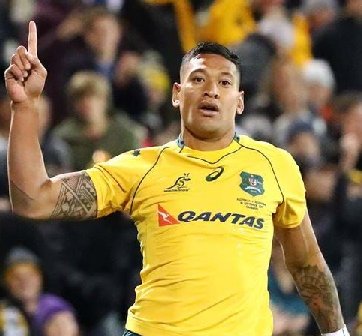 Should Rugby Australia terminate Israel Folau's contract?
On April 10, 2019, Israel Folau, an Australian professional rugby player with the New South Wales Waratahs and the Australian Wallabies, wrote on Instagram that 'Hell awaits drunks, homosexuals, adulterers, liars, fornicators, thieves, atheists and idolaters'. In response, Rugby Australia announced its intention to terminate Folau's $4 million, four-year contract, arguing he had violated the game's Code of Conduct by being abusive toward those with a homosexual orientation.
The year before, in April of 2018, Folau had also posted religiously-inspired comments on social media which were widely perceived as homophobic. Citing its policy of inclusion and under pressure from sponsors, Rugby Australia had asked Folau to desist from making further comments of this nature. After the threatened termination of his contract, Folau sought a Code of Conduct hearing to challenge the foreshadowed sacking. In May 2019, he was found guilty of breaching Rugby Australia's Code of Conduct, and later that month he lost a sponsorship deal with Asics.
While Folau's comments have been generally criticised, Rugby Australia, and others who have condemned him, have been accused of denying the player his freedom of religious expression. If his contract is terminated, it seems likely that Folau will lodge an appeal and may challenge the decision in the courts.
Folau's opponents have tended to see his threatened termination as a justifiable response to homophobic, non-inclusive, off-field behaviour; his supporters have tended to construe his case as part of a more general attack on freedom of religious expression in Australia.


---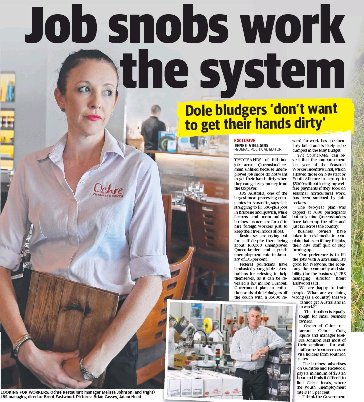 Should the Newstart allowance be raised?
On April 2, 2019, the Coalition government, led by prime minister Scott Morrison, brought down the 25th consecutive federal budget without an increase (in real terms) in the Newstart allowance. (Newstart is the benefit paid unemployed Australians to allow them to live as they seek employment.)
The treasurer, Josh Frydenberg, further announced a measure designed to reduce expenditure on welfare recipients: the government estimates it will save around $2.1 billion over five years through data-sharing so that welfare recipients who work will report their income as they earn it, thus avoiding overpayments. This entrenched failure to lift the Newstart allowance has met with opposition from the Australian Council of Social Service (ACOSS), the Australian Unemployed Workers Union (AUWU), the Business Council of Australia (BCA) and Deloitte Access Economics.
The status quo is supported by the Government who stress that Newstart is meant to supply short-term assistence not a long-term pension for living.


---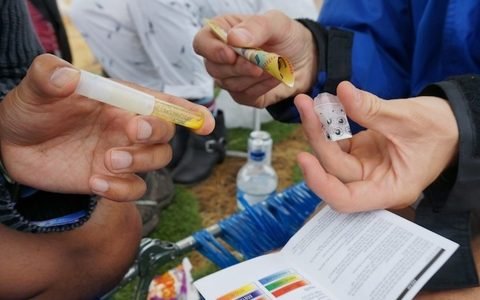 Should Australia institute pill testing at music festivals?
On January 12, 2019, a 19-year-old woman died after a suspected overdose at the FOMO music festival being held at Parramatta. She was one of an unprecedented spike in drug-related deaths at music festivals in Australia at the end of 2018 and the beginning of 2019.
In the last four months of 2018 and the first month of 2019 there was a dramatic spike in the incidence of deaths resulting from illicit drug use at music festivals.
Between September 2018 and January 12, 2019, five people aged between 19 and 23 died after taking drugs at festivals in New South Wales.
On January 1, 2019, 20-year-old Victorian man died after a suspected overdose at the Beyond The Valley festival.
The large number of deaths have led to calls from the Australian Drug and Alcohol Foundation, the Australian Medical Association and others for Australian states to introduce at least further trials of pill testing as a means of reducing the problem.
In April, 2018, the Australian Capital Territory had approved the country's first pill testing trial at the Groovin the Moo festival.
Currently other state governments are opposed to the move.


---